Meet three of our Senior Theatre Majors & Support Boston Arts Academy's Class of 2022 today!
Time is running out! Help send BAA's Class of 2022 to college!
Meet Aracelis Arrieta who was accepted to Pace University!

"My ambition is to work as a screen actor. My family cannot afford to take out student loans, so the school provided me with some financial aid. I plan to take the artist/activist persona I've honed at BAA with me to New York to spark the change I'm starting to see in Boston. I hope to make an impact and return to BAA one day to inspire other kids to pursue their ambitions."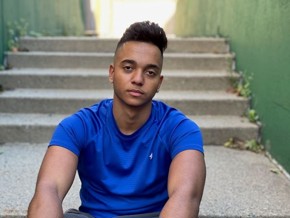 Introducing Luigi Bianchi Simonet who was accepted to Boston University!

"I am so grateful to keep my ultimate dream of becoming an Actor and to motivate masses ALIVE. I have received some scholarships, but my parents aren't able to afford the full tuition remaining. A little help will allow me to dedicate as much time as possible to my craft since I will need to start working, which could be an obstacle to my progress. I am determined to achieve my goals, and investing in my future will only lead to positive outcomes. I am ready to come back to Boston Arts Academy as a figure to look up to, who can motivate and move future young stars."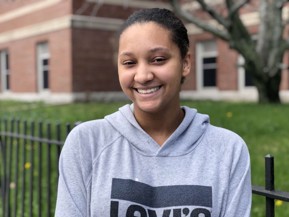 Meet Unique Berry who was accepted to Bridgewater State University!

"It was my dream to become an actor, but during the pandemic, I sadly lost the inspiration. It was a tough time figuring out what I wanted. Once we came back to school, I saw other actors and became one again myself. I finally realized my love for it again. At the moment, I haven't received any money due to paperwork, and am still waiting for responses. Regardless, I'm extremely happy I got the chance to be a part of this wonderful community that taught me to love my art again. I hope to bring that love into more productions and opportunities in the future, even back to my community here at BAA."
Time Is Running Out! Join us in donating to the campaign for Class of 2022 college scholarship funding—Now Is The Time—by Friday, May 27!
Class of 2022: College Scholarships