This Month at BAA: November Recap
This month at BAA: The Ciccolo Family Foundation visits BAA, BAA hosts a dance master class, and more ahead.
CICCOLO FAMILY FOUNDATION VISITS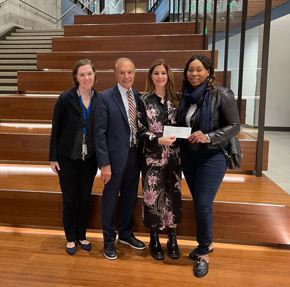 Ray Ciccolo and Christine Grace of the Ciccolo Family Foundation visited Boston Arts Academy to take a tour and present the BAA Foundation with a check for $20,000 to help fund arts programming for BAA's talented students. During the tour, Head of School Dr. Anne Clark shared how special BAA is as a school - a place where art is the students' language of learning, and where their talents and feeling of belonging is affirmed. The Ciccolo Family Foundation cares deeply about giving back to the local community, arts & culture, education, environmental, and health & wellness causes. We are grateful for the Ciccolo Family Foundation's support and growing partnership! 
DANCE MASTER CLASS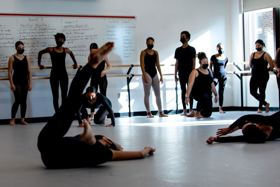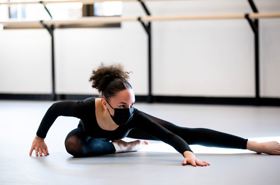 Company dance members from A.I.M by Kyle Abraham visited Boston Arts Academy to host a master class. A.I.M by Kyle Abraham is currently touring in Boston and performing at the Boch Center Shubert Theatre. Read more about the company's focus on giving back to local communities, and their upcoming show today in Bay State Banner. 
WHAT'S AHEAD
What's ahead: It's the season of giving, and November 29 is a big day for BAA Foundation. Learn more about doubling your impact and join us on Giving Tuesday to #GiveBAAck.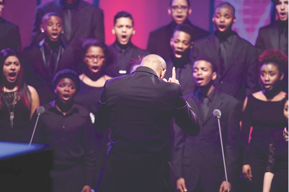 What's ahead: Boston Arts Academy is hosting a series of Winter Shows, by major. Learn more about show dates and more online here.
What's ahead: Boston Arts Academy Alumni Association is running/walking the MR8K. Join Team Boston Arts Academy: Register here. If we register 50+ Team BAA participants, we can win a Challenge Grant of $5,000 (or more!) from the Martin Richard Foundation.
Interested in learning more about BAA, BAA Foundation, or getting involved? Contact Grace at gbaljon@baafdn.​org.